This Jewish girl's Christmas story: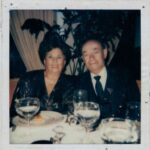 In the 60s, my parents had a sewing factory (shmata business) in the garment district in downtown Los Angeles.  150 people were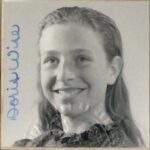 employed by my parents – mostly women – of every single ethnicity.
Every year at Christmas, a couple of weeks prior to Christmas, my parents put up a decorated tinsel Christmas tree on the cutting table. Decorations that are now considered to be "vintage." Daily employees placed gifts under and around the tree. I remember the joy of watching the pile of gifts grow, the excitement of everybody coming together. Gifts for each other. Gifts for my parents. Even gifts for me.
On Christmas Eve day, everyone showed up for work at the regular hour dressed to the nines.   Work stopped at about noon for the much anticipated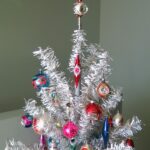 annual Christmas Party.  The pride was evident in the magnificent spread of food of all colors, tastes, and aromas spread along with the long cutting table that was, for that time and day dedicated to celebration. The food was as diverse as the people who worked at the factory: Mexican, Spanish, Hindu, Thai, Chinese, Japanese, soul food, French, Jewish, and Israeli.  My parents even provided the celebratory liquor.  Everyone received a generous end-of-year bonus.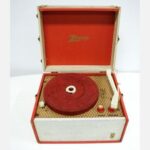 I was in charge of bringing my portable 45rpm record player, where Jose Feliciano's "Feliz Navidad" was played non-stop throughout the day.  https://www.youtube.com/watch?v=xMtuVP8Mj4o. So natural was the feeling of extended family, that every few minutes, as soon as the record ended, somebody got up and moved the needle to the beginning.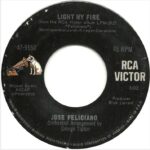 To this day, I listen to the record every Christmas.  It brings memorable tears to my eyes.
This is what Jewish refugees, survivors of one of the worst horrors to have befallen our people, brought to America.  My parents were only one example among thousands.  They came here to build a life for themselves and in doing so, helped to make a life for others. Their survival was also the survival of many.
Feliz Navidad!